News — Ichiskiin
Have the changes in astrology brought questions or reflection for you? I will share oral history prompts and a poem for reflection There is a lot to be said on this topic. I like to see the different discussions and questions from different tribes. From other Natives, I've seen a popular question: What does the eclipse mean for our tribe? As far as one of the teachings for the Yakama tribe, the short answer is: It's a reminder. Tribes have different beliefs. Even within tribes, depending on circumstance or if there is a specific state such as pregnancy or mourning,...
---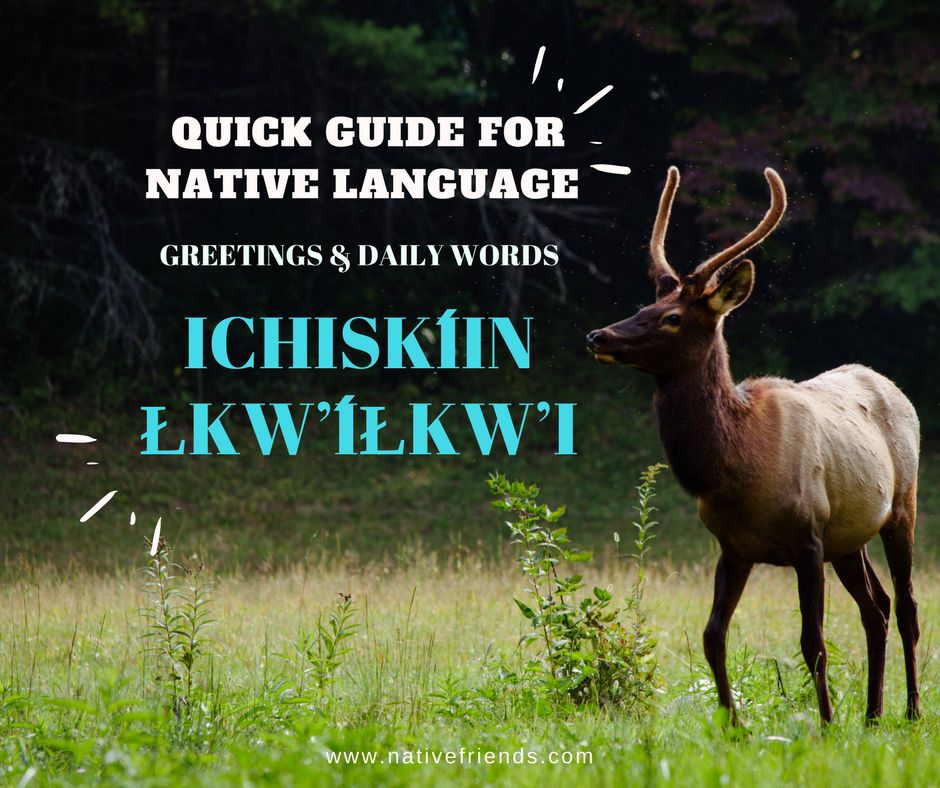 This is a great resource for learning or teaching native languages. The greetings and daily words are in Ichiskiin   If you are just learning, this will help you pick up the language. If you are refreshing your language, this will be a good visual. If you are teaching, this will serve as a tool to use. With the summer, brings some time to visit with friends and family. Often that brings up language use. Maybe you want to speak more. Or, you just want a quick reminder of how to spell or say a word to share on social...
---
How do Native Languages include a database of knowledge in one word? The oral history and legends are powerful records to learn and share. The easiest example is to think of a name. This name connects to what you know about the person, but it certainly builds over time. In the process of speaking and teaching Native languages, it is important to pause and acknowledge the database that exists within one word.   For the people who grew up hearing and speaking the language, this is inherent knowledge. For people speaking or teaching one or two words at a time, on the pathway...