News — Sahaptin
You can still hear Louis Mann sing from 110 years ago. He recorded these songs with Edward S. Curtis. Hundreds of wax cylinders from numerous tribes are still around.
We will cover:
The reaction of a grandson about his grandfather singing
Support to digitize the songs and preserve them from a fragile state
Ongoing questions regarding sharing songs
Passing my history class, I get a flashback
---
Have you been trying to count or teach in Ichiskiin or another Native language? 
I am really excited to share this post with you and it includes a video, image, and list of happiness. Today, I heard our 6-year-old daughter asking, "Siri spell naxsh (one)." She was poised with her crayon waiting for her to spell it. I held my breath, wondering what will come up. When the incorrect information came back, she remarked, "That's weird." I feel bad for her. Our children want a world with our language. 
---
Have the changes in astrology brought questions or reflection for you? I will share oral history prompts and a poem for reflection There is a lot to be said on this topic. I like to see the different discussions and questions from different tribes. From other Natives, I've seen a popular question: What does the eclipse mean for our tribe? As far as one of the teachings for the Yakama tribe, the short answer is: It's a reminder. Tribes have different beliefs. Even within tribes, depending on circumstance or if there is a specific state such as pregnancy or mourning,...
---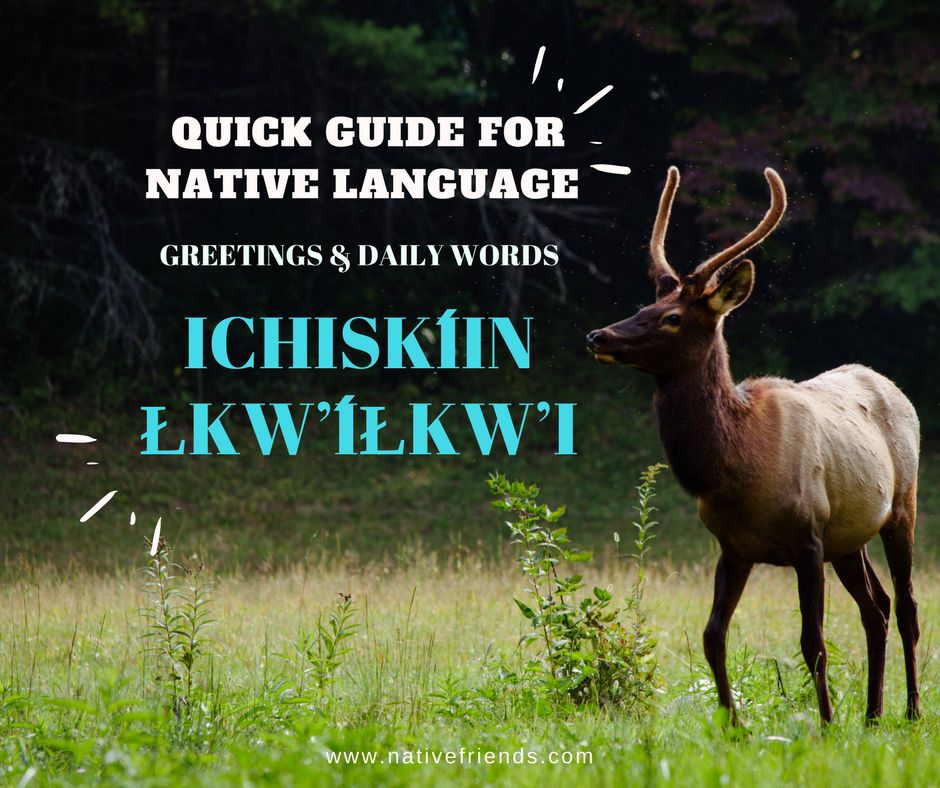 This is a great resource for learning or teaching native languages. The greetings and daily words are in Ichiskiin   If you are just learning, this will help you pick up the language. If you are refreshing your language, this will be a good visual. If you are teaching, this will serve as a tool to use. With the summer, brings some time to visit with friends and family. Often that brings up language use. Maybe you want to speak more. Or, you just want a quick reminder of how to spell or say a word to share on social...